Photorealistic Rendering of Sirius Resort and Marina (Marina Only)
The project proposed by Sirius is located on the Coral Bay ball field and on land behind Skinny Legs restaurant, behind the Coral Bay fire house, and behind the Guy Benjamin school. Their stated goal is to build an 89 room hotel and marina complex with associated retail amenities. Since the land on which the hotel is to be located is not zoned for hotel use, the developers have made the unusual decision to file an application for the marina with the Army Corps of Engineers before receiving any local authorizations. Although perfectly legal, this route is very unusual.
The marina is proposed as a 92 slip project, built using precast floating concrete docks. It will require 420 pilings for the fixed main pier and guide piles for the floating sections. In addition to the 92 wet slips (including side-ties), the project proposes a "dry slip" boat garage. To support all of this marine infrastructure in the shallow waters of north Coral Bay Harbor, the developers are requesting permission to dredge approximately one acre of sea bottom to a depth of -6 feet.
The  image below is a Google Earth overlay of the in-water marina project. The marina occupies approximately ten acres of the harbor, depending upon where you place the in-water boundaries.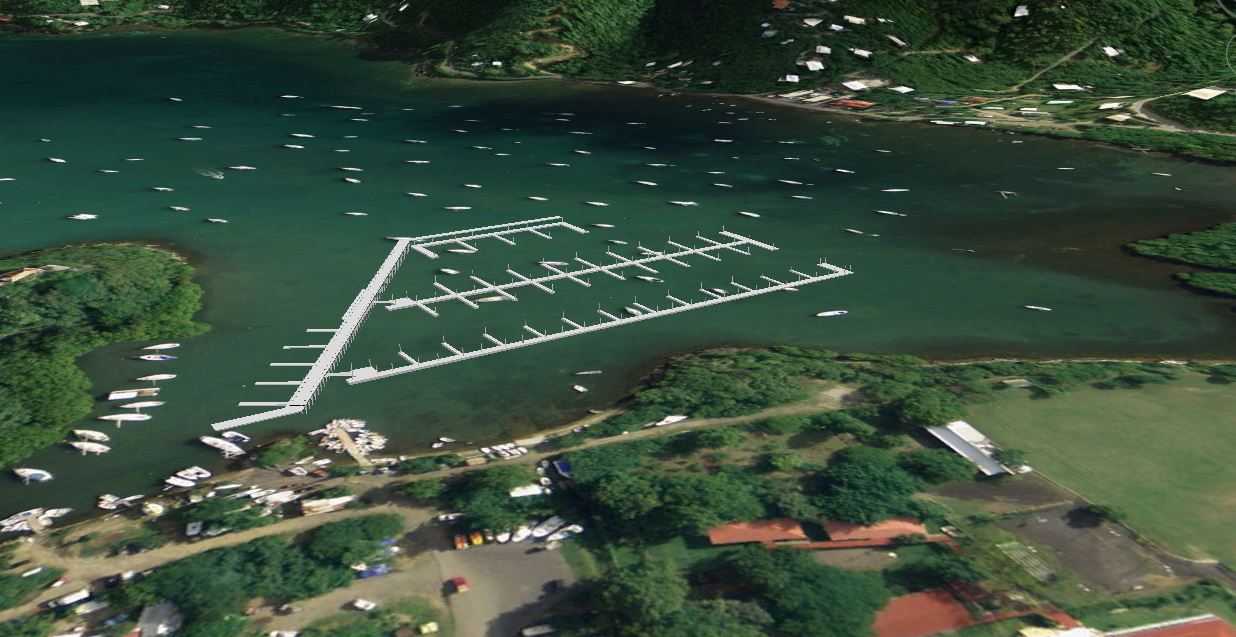 In addition to the in-water marina, Sirius is proposing to construct a 3-storey, 30 position boat garage. In order to create sufficient level land near the water, the project calls for dredging approximately one acre in the "creek", placing bulkheads seaward of the existing shoreline, backfilling the bulkheads and paving a roughly 1 acre "concrete apron" for the marina buildings. Additionally a parking lot for 60 vehicles will be created. These features are shown in the rendering below.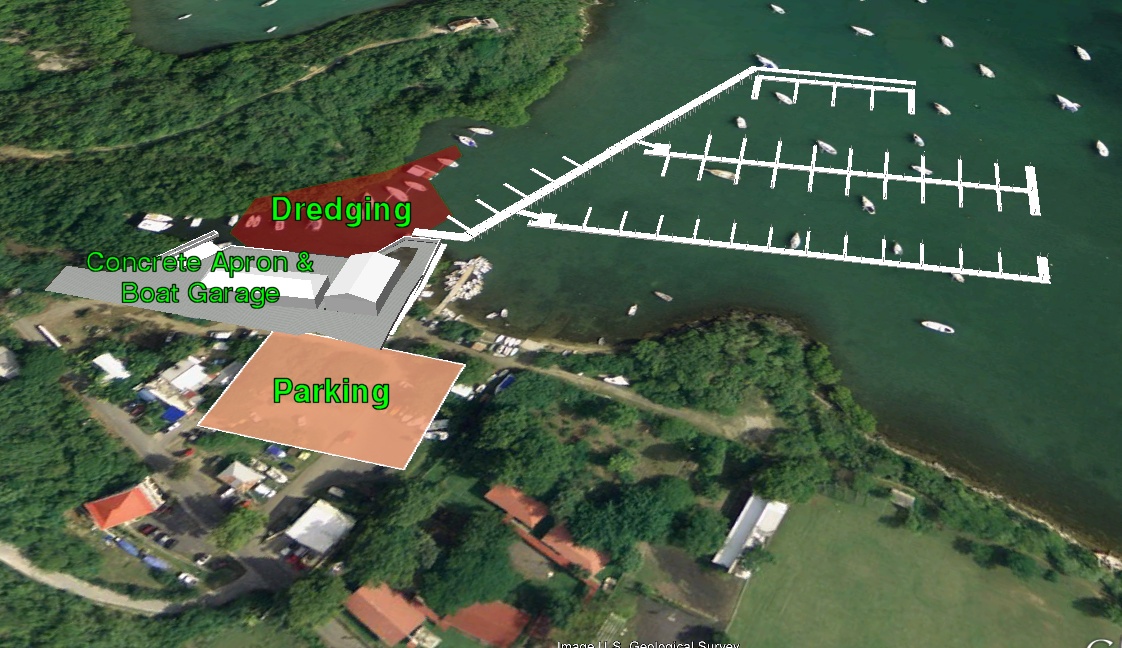 The project is currently in a Public Comment period with the US Army Corps of Engineers. The comment period extends until January 25, 2016. The next page provides information on the remainder of the upland project (the hotel and retail complex), followed by the discussion of issues and concerns raised by the project.